Construction & Inspection
| | | |
| --- | --- | --- |
| Consultant | Name | Phone |
| Construction Official | | 267-3217 ext. 132 |
| Zoning Officer and Technical Assistant to Construction Official | | 267-3217 ext. 133 |
| Electrical Subcode | Dave Buchhofer | |
| Plumbing Subcode | | |
| Fire Subcode | Dave Buchhofer | |
CONSTRUCTION ALERT: Due to a new mandate by the Burlington County Board of Health, any exterior improvements or additions to a property that is serviced by a well or septic system, must first have prior approval from the Health Department for the plans before they are submitted to the Township for permits.
Building and Zoning
Topics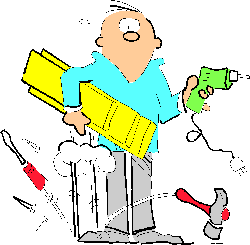 Welcome to Lumberton Township. The following information should answer many of the questions generally asked concerning building and zoning permits. The Township has a competent staff to guide you through the application process should you have further questions.
Attention Homeowners: It is in your best interest that you secure permits for all work done at your homes. If you have questions as to how and if permits apply to your project please call the construction office. Permits are needed to satisfy insurance requirements for coverage and to address any health, safety, and welfare issues for the work that is done. Work that is done to your home will require two sets of detailed drawings of the project and a complete permit application form to be filled out. Decks,garages, sheds, pools, and additions will require a survey that plots the proposed work on your lot complete with setbacks. Deck plans from the local building supply store are not accepted unless they are sealed by a New Jersey licensed architect. Finished basements are a popular project and do need permits to proceed. The construction office has several helpful handouts to help guide you through the permit process for your project. If you have hired a contractor to do the work, they must be registered with the Township to do work here.
Any work done without permits could complicate matters should you decide to eventually sell the house. This could prevent the sale from moving forward until the work is compliant with the building codes. You also run the risk of penalties being imposed for work done without proper permits and inspections.
---
What requires a building permit?
This is a very common question we would like to answer. The following is a general overview; but if there is ever a question as to whether the work you are going to begin will require a permit, it is always best to call the Construction Office.
Work such as fences, decks, sheds, additions, swimming pools, roofing and siding, finishing a basement, electrical services, lawn sprinklers, concrete patios, heater conversions and replacements, and sewer line replacements must always have permits prior to beginning the project. Some projects may also require a Zoning Permit.
WHAT IS A ZONING PERMIT?
A Zoning permit is required for sheds, decks, fences, pools and concrete patios. Each zoning district has different setback, height and size requirements. A Zoning permit application must be submitted with the Building permit application to ensure compliance with the ordinances. To obtain information pertaining to your zoning district, feel free to contact the Zoning Office.
WHAT INSPECTIONS WILL BE REQUIRED?
Once you have received all the necessary approvals, you may begin work. Periodically inspections will be required. Included with the building permit, you will receive a list of inspections that your particular project will require. All inspection requests will require 24-hours notice prior to the time in which you are requesting the inspection. Our fire, plumbing and electrical inspectors are here two days a week, please be sure to call to verify their schedules.
New Jersey State Law 13:45A-16.2 requires that all final inspections be completed prior to making final payment to the contractor.
NOW THAT THE WORK IS FINISHED.
Once the work has been completed and all final inspections have been approved, a Certificate of Approval or Certificate of Occupancy, depending on the type of work, will be issued. The Construction Office will not send a copy of the Certificate unless you request one. A copy will be kept on file with the building permit.
Please be advised that swimming pools are not to be used until all final inspections have been completed. The final building and electric must be approved for your protection.
CHOOSING A CONTRACTOR
Tips:
Be sure that you obtain reliable references.

Be sure that electricians and plumbers are NJ state licensed.

Be sure that they are in compliance with N.J.A.C. 13:45A-16.1, the New Jersey Home Improvement Practices regulations. A copy may be obtained through the Burlington County Consumer Affairs Office or local Construction Office.

Always have the contractor of record properly identified on the permit application.

Be sure that the proper permits have been obtained by the contractor.

Always remember that the Construction Office staff is here to answer any questions that you may have concerning your construction project.
WHY WOULD I NEED A VARIANCE?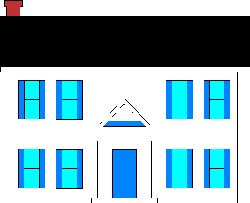 Sometimes it may be necessary to obtain a variance for work you are doing, such as when you exceed the impervious coverage allowed in your zoning district or when you cannot meet the requirements for setbacks. A variance may be obtained from the Zoning Board of Adjustment.
The application, instructions and fees for a variance can be obtained from the Township Clerk's Office. They will instruct you as to when the information must be filed and guide you through the process.
WILL THIS INCREASE MY TAXES?
Certain projects will increase your property assessment such as, sheds of 100sf or more, inground pools, finished basements, concrete patios, decks, porches, fireplaces, adding central air conditioning and additional bathrooms. Before starting a project, you may want to call the Tax Assessor for more information.
When your are issued a building permit, you may expect a visit from the Tax Assessor as his/her duties require.
ATTENTION LANDLORDS AND TENANTS
Lumberton Township has an ordinance which requires all rental properties to register their units with the township construction office. Upon registration all units are subject to an inspection for compliance with the BOCA Property Maintenance Code. The fee for inspection is $50 and $35 for any re-inspection. The property is then subject to inspection at a change in tenancy before occupancy can take place. A Certificate of Occupancy will be issued upon compliance. Registration forms are available for you on this website or from the construction office.
COMMERCIAL CONTRACTOR REGISTRATION
Lumberton Township has an ordinance requiring that all contractors doing work in the Township be registered with the construction office. Please be certain that you are dealing with registered contractors should you have work done at your property. Also be aware that it is a State law that no final payment for work should be made until all final inspections have been completed and approved.
POOL REGULATIONS
The State of New Jersey now requires a permit and fence protection for any pool installed that is 24 inches or deeper, regardless of overall size or square footage. Please contact the Construction Office for further details or questions.