News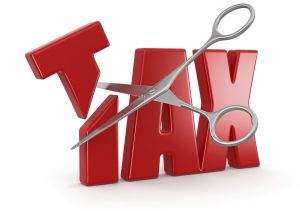 Lumberton Township Introduces 2017 Budget with a 3% Tax Cut
Once Adopted this Budget will Equate to Roughly a $30 Saving
to the Average Assessed Home of $292,917.00
March 15, 2017 – Lumberton Township – Tuesday evening, the Lumberton Township Committee introduced its 2017 Municipal Budget, which lowers the Local Tax Levy by 3% or roughly 1 penny for every $100 of assessed value. This represents a local tax rate decrease from last year's 0.421 to this year's 0.411. The amount to be raised in taxes through this budget equates to an overall reduction of $169,950, taking the total tax levy from $5,860,229.02 in 2016 to $5,690,279.02 for 2017. In all, the entire budget appropriations for the 2017 Budget is $8,787,936, which is $128,561 less than the $8,917,497 appropriated in the last year's 2016 Adopted Budget.
"We are extremely proud to introduce this year's budget, which reduces the burden on our local taxpayers while maintaining all of our core Township Services, including staffing our Police Department at its increased level of 20 Sworn Officers," stated Mayor Sean Earlen. "I would like to thank Committeeman Mansdoerfer, our Liaison to the Finance Department, our Township Administrator Brandon Umba and the rest of the Township Staff, who worked tirelessly to implement this responsible municipal budget", added Mayor Earlen.
One main element impacting the 2017 Budget and future budgets is the total annual debt payment, which decreased from $1,197,575 to $702,117, allowing the Township to close on a capital bond for the cost of its new Public Safety Building, without impacting local taxes. Using this sizeable gap in debt payments, the Township was able to structure its new capital bond so that annual payments remained within that gap, eliminating any tax impact to the Township's taxpayers. Additionally, due to the Township's recent credit rating increase from Standard and Poors, Lumberton taxpayers realized an additional savings of $479,569 in interest payments over the life of the 25 year bond that was acquired to cover the cost of the new Public Safety Building. This savings would not have been achieved without the credit rating increase from AA- to AA.
"Since the economic downturn, our Township has made strides to stabilize our Municipal Budget to ensure minimal impact on our residents, while maintaining all core municipal services at levels expected by our taxpayers, all while our ratable base decreased," stated Committeeman Mike Mansdoerfer, liaison to the Township's Finance Department. "In the past 10 years, Lumberton's ratable base has dropped by over $56 million, the lion share or roughly $47 million of that loss has come in the last 5 years, causing significant impact to our municipal budgets during that time. However, even with that ratable loss, the Township has been able to consistently decrease our total annual budget to the tune of $1,197,204 in the last 10 years and this year's budget culminates all of our past efforts by providing tax relief to our residents," explained Committeeman Mansdoerfer.
"The fact that we have been able to provide our residents with a tax cut and fund the construction of a new Public Safety Building is a true testament to hard work of our Township Committee and staff. Though it is always hard to predict future budgets, we are hopeful with our ratables stabilizing or even increasing as we suspect, that our future budgets will remain flat over the next several years," concluded Mayor Earlen.
Lumberton Township has set its Budget Adoption hearing for 7:30pm on Tuesday evening April 25, 2017 at the Lumberton Municipal Building, 35 Municipal Drive, Lumberton, NJ 08048. Residents are encouraged to attend.
Burlington County Times Article on the 2017 Budget Introduction
Lumberton, NJ – October 31, 2016 – After two months of construction, the Lumberton Township Committee is set to open its newest playgrounds as part of its Phase 1 refurbishment of the recreational parks located in the Bobby's Run section of the Township.  Phase 1 consisted of replacing both playgrounds located at Bryan Freeman Park, as well as the playground at Turnbridge Drive.  The Turnbridge Park officially opened last weekend.
In Phase 2 is also underway and will completely refurbishing the tennis courts located at Bryan Freeman Park This overall project is a continuation of the Township Committee's commitment to refurbishing the Public Parks and Playgrounds throughout the Town, all of which have all been funded in part by grants from the Burlington County Municipal Park Development Program.
Mayor Sean Earlen stated, "the grand opening of these last two new state of the art playgrounds located at the Bryan Freeman Park rounds out the Township's 2016 playground reconstruction plan and my colleagues and I are proud to have all three playgrounds now open for our residents to enjoy." "We have been very fortunate over the years to receive well over $875,000 worth of grant money provided by the Burlington County's Municipal Park Development Program. As you drive throughout the Township it is great seeing all of the completed projects being enjoyed by our residents and visitors to our great town," added Mayor Earlen.
To date, Lumberton Township and the Burlington County Freeholders have teamed up to  construct a brand new playground, Community Garden and Dog Park at the Village Green, a  Canoe Launch  on the Rancocas Creek, sports fields at our Municipal Building Complex, and now the refurbishment of Turnbridge Park and Bryan Freeman Park's Playgrounds.
"Partnering with the Burlington County Freeholder Board has been a no brainer decision for the Township Committee," added Committeeman Jim Conway, who serves as one of the Engineering Project liaisons to the Township Committee.  "This year in particular has been extremely good for Lumberton Township as participants in the county's Park Development Grant Program due to the fact that several of our past projects provided by these grant funds finished well under budget and we were permitted to use all of our leftover grant money to refurbish three playgrounds in the Bobby's Run Section of the Township," stated Committeeman Conway.
Bryan Freeman Park will be open from dawn to dusk, seven days a week to be enjoyed by Township Residents.