News
LUMBERTON SWEARS IN ANOTHER NEW POLICE OFFICER
Keeping its promise to the residents, Mayor Mike Mansdoerfer administered the oath of office to Erik Jarvis as a Special Law Enforcement Officer Class 1. Officer Jarvis increases the size of the police department to 21 officers.
"Officer Jarvis has previously served as the Chaplain for the department. Even as our newest officer, his background, education and training transcends a new leadership with his fellow officers and further increases the professionalism, humbleness and kindness that our community demands in law enforcement," said Mayor Mike Mansdoerfer.
"Although the recession forced a scaling back of the size of our police department, we have been working diligently to grow back the department in a way that is fiscally responsible. We are pleased that we have been able to add officers while reducing taxes for the second straight year. Our plan continues to come to fruition as we add officers while reducing taxes now for the second year in a row. It is a pleasure to add Officers like Erik Jarvis to the force when you know how hard we worked to bring fiscal order back to the budget," said Committeeman Jim Conway.
Class 1 officers in the State of New Jersey are part time officers who have obtained Special Law Enforcement Officer Certifications. They are authorized to perform routine traffic details, spectator control and similar duties. Officers have the power to issue summonses for disorderly persons and petty disorderly persons offenses, violations of municipal ordinances and violations of Title 39 (traffic) offenses.
"With the swearing in of Officer Jarvis, the Township Committee is one step closer to meeting its goal of 22 officers. We look forward to completing this objective by hiring one more full time officer in 2018," said Mansdoerfer.
"Last year we were able to fund returning an officer into the school system, which we identified as an imperative need. With the series of tragic events we have witnessed around the country lately, I am proud that Lumberton was ahead of the curve in recognizing student safety as a top priority. Now to have Erik Jarvis serving on our force, we have taken yet another giant leap forward. It's another great day for Lumberton," said Deputy Mayor Kristin Januseski.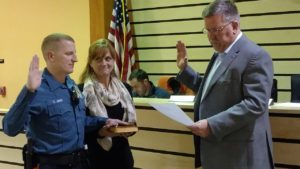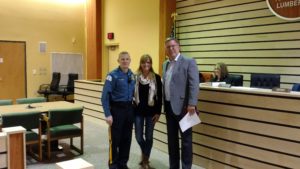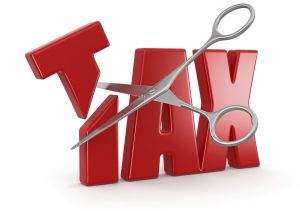 April 2, 2018 – Lumberton Township – The Lumberton Township Committee adopted its 2018 budget on Tuesday evening which lowered the local purpose tax for the second year in a row. The local purpose tax is lowered from .411 to .406 per $100 of assessed value which represents an approximate savings of $16.00 for the average home assessed at $299,734.00.
"We are thrilled to be able to support and adopt a sound fiscal budget which lowers taxes," said Mayor Mike Mansdoerfer. "This year was a culmination of more hard work and penny pinching, evaluating every dollar spent to make sure that we are good stewards of our residents' taxes. We know how hard our residents work to earn their income and want to ensure that we are as equally protective when their tax dollars are allocated to services," he continued.
The 2018 budget allocates $8,750,904 in spending. This is actually $1,644,931 less than the Township spent in 2008 and continues a decade long trend of stable or declining spending.
The Township's budget funds all critical tasks of the local government. "We developed a plan to address our community needs including building the new Emergency Services Building without increasing our debt service obligations. Most importantly, we allocated funds in the budget to bring a school resource officer back into the schools," said Deputy Mayor Kristin Januseski.
The Township's bond rating is AA Stable, confirming the bond market recognizes the Township's sound fiscal planning.
"Our budget also uses grants and outside funding sources to help continue to make improvements to our infrastructure," said Committeeman Jim Conway who is charged with overseeing many of the town's road and improvement projects. "This year we will again pave and repair more roadways and improve our parks and recreation system," he concluded.
For a copy of the Township's budgets, audits and annual financial statements, contact the Municipal Clerk or go online to www.lumbertontwp.com
Click link below to view documents: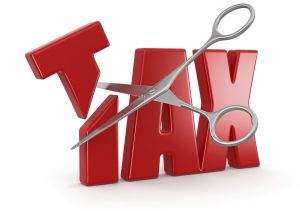 February 27, 2018 – Lumberton Township – Tuesday evening, the Lumberton Township Committee introduced its 2018 Municipal Budget, which lowers the Local Tax Levy by 1.7% or roughly 1/2 penny for every $100 of assessed value. This represents a local tax rate decrease from last year's 0.411 to this year's 0.406 or more simply a roughly $16 savings to the average assessed home of $299,734.00. The amount to be raised in taxes through this budget equates to an overall reduction of $95,997.44, taking the total tax levy from $5,690,279.02 in 2017 to $5,594,281.58 for 2018. In all, the entire budget appropriations for the 2018 Budget is $8,750,904, which is $37,032 less than the $8,787,936 appropriated in the last year's 2017 Adopted Budget.
"We are extremely proud to introduce this year's budget, which reduces the burden on our local taxpayers again for a second year in a row while maintaining all of our core Township Services, including staffing our Police Department at its increased level of 21 Sworn Officers," stated Mayor Mike Mansdoerfer. "I would like to congratulate the Township Committee, all of our Municipal Staff, especially our Township Administrator Brandon Umba, who have worked tirelessly to implement this tax cutting municipal budget", added Mayor Mansdoerfer.
"Since the national economic downturn, our Township has made strides to stabilize our Municipal Budget to ensure minimal impact on our residents, while maintaining all core municipal services at levels expected by our taxpayers," stated Mayor Mansdoerfer, liaison to the Township's Finance Department. "In that time the Township has been able to consistently decrease our total annual budget to the tune of $1,644,931 during the last 10 years (2008 Budget = $10,395,835 and the 2018 Budget = $8,750,904) and this year's budget culminates all of our past efforts by providing local tax relief to our residents for the second year in a row," explained Mayor Mansdoerfer.
"When I joined the Township Committee last year, my goal first and foremost was to provide tax relief to our residents and even though we as Township Committee Members do not control the School or County budgets, we do our very best to ensure that our local tax rate provides relief to our taxpayers," added Deputy Mayor Kristin Januseski, who also is a liaison to the Township's Finance Department. "Additionally, even while providing a tax decrease for a second year in a row, our Administration through its fiscal practices increased our Township's surplus to $2,920,454. 27," stated Deputy Mayor Januseski. "Having the fiscal minds like Mayor Mansdoerfer and Administrator Umba leading our finance team is such a hidden asset for our residents and taxpayers. They drill down on every penny and have developed sound financial planning for Lumberton for years to come," she concluded.
In addition to introducing the Township's 2018 Municipal Budget at the February 27, 2018 meeting, the Township Committee also adopted a capital ordinance to authorize $400,000 toward an addition to the new Emergency Services Building. This addition is needed due to the very recent increase in volunteer members to the Township's Emergency Squad and Fire Department. Since the Township has been able to build up its net surplus to close to $3 million, the Township Committee made the decision to add this addition now in order to meet the needs of our volunteer first responders without burdening any of our Township's taxpayers.
"The fact that we have been able to provide our residents with a tax cut for a second year in a row, while funding construction of a new Public Safety Building and provide for a much needed addition to this new building due to the significant increase in our volunteer first responders, is a true testament to hard work of our Township Committee and staff," explained Committeeman Jim Conway. "Through our efforts a number of commercial and residential projects within the Township are in the mix and it is because of our fiscal responsibility as a governing body that these developers find Lumberton Township attractive," added Committeeman Conway. "As we continue to build on our successes, I know that Lumberton's future is a bright one, because our local leaders are setting a blue print for a community that is affordable, and a great place to live, work and raise a family," concluded Committeeman Conway.
Lumberton Township has set its Budget Adoption hearing for 7:30pm on Tuesday evening March 27, 2018 at the Lumberton Municipal Building, 35 Municipal Drive, Lumberton, NJ 08048. Residents are encouraged to attend.
Click below to view documents:
Correction: Location of the new CVS will be at the Corner of Main Street and Route 38. The Corner of Route 541 (Mt. Holly Bypass) and Route 38 has already been approved for the construction of a new Republic Bank.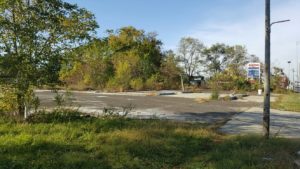 November 3, 2017, Lumberton – Mayor Sean Earlen and the Lumberton Township Committee are thrilled to announce that CVS Pharmacy is acquiring the lands at the corner of Route 38 and Main Street to establish a new pharmacy and store location at this location.
"We are pleased to have been able to work with CVS to bring this exceptional ratable to Lumberton. It will provide a significant benefit to our residents and serve as an anchor to the continued revitalization of the Route 38 corridor," said Mayor Sean Earlen.
"Lumberton offers CVS a great opportunity to expand our market. The Township's stable tax rate and commitment to its commercial partners guided CVS in its desire to come to seek this location for its next store," explained Al Stein, Real Estate Developer with Feinberg & Stein of Cherry Hill, New Jersey.
"We appreciate that Mayor Earlen was able to help bring the former landowner and our client together and work through the developmental hurdles that can be present in abandoned properties," Stein continued.
The corner lot has sat vacant in recent years following a fire at the former gas station located on the property. The project includes both the corner lot and the adjacent restaurant site.
Mayor Earlen concluded, "CVS's decision to locate its next store in Lumberton will transform this intersection and remove the blight that was left by the vacated service station. We look forward to the submission of its application to the Land Development Board so that we can keep this major redevelopment initiative moving forward."
Mayor Sean Earlen, Committeemen Mike Mansdoerfer and Lew Jackson, along with Lumberton Residents marked the Grand Re-Opening of the Basketball Court at Bryan Freeman Park on October 28, 2017 with a Ceremonial Ribbon Cutting. Bryan Freeman Park is located in the Bobby's Run Section of the Township and is open from Dawn to Dusk, 7 days a week.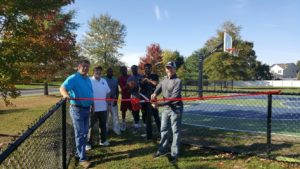 Lumberton, NJ – October 26, 2017 – The Lumberton Township Committee was informed that the Burlington County Freeholders awarded a $200,000 grant through the Burlington County Municipal Park Development Program to construct an Amphitheater. Township Officials expect that the project will be completed in phases, with this grant covering Phase 1. Phase 1 of the project will consist of concrete walkways, stage and canopy construction and all electrical work needed for the Amphitheater. The remaining phase will be the construction of tiered slopes for seating. Work on this project is expected to last roughly two years to fully complete.
The Village Green Park is a 30 Acre Lot within the Township of Lumberton which formally served for 58 years as the home of the Burlington County Farm Fair from 1952 to 2010. When the Farm Fair moved to the fairgrounds off of Route 206, the Lumberton Township Committee began work on plans to bring amenities to the Park to continue to attract residents to utilize and enjoy.
Mayor Sean Earlen stated, "I would like to thank Freeholder Director Garganio, as well as the rest of the Burlington County Freeholders for their continued support of our township's active and passive recreation needs." "Since 2011, we have received $1,078,710.00 dollars in grant money from the county and these dollars have already produced a new playground here at the Village Green, along with a Dog Park, Community Garden and Canoe Launch on the Rancocas, we have added sports fields at our Municipal Building Complex as well as completely renovating all of our recreation amenities in the Bobby's Run Section of town," added Mayor Earlen.
This overall project is a continuation of the Township Committee's commitment to refurbishing the Public Parks and Playgrounds throughout the Town. All of these projects were funded in part by grants from the Burlington County Municipal Park Development Program. Most recently, the Township was able to completely refurbish three playgrounds, and the tennis courts in the Bobby's Run Section of the town through a $137,000 grant received that year and remaining savings from prior year projects. The Township just completed the basketball court refurbishment at Bryan Freeman Park.
"We look forward to continuing our work with the Burlington County Freeholder Board as we engage in the construction of this newest project of a state of the art outdoor amphitheater provided through grant funds received from the Municipal Park Development Program," added Deputy Mayor Jim Conway, who serves as one of the Engineering Project liaisons to the Township Committee. "We are hopeful to have construction fully completed on the new outdoor amphitheater at the Village Green by the end of the summer in 2019 in time for the Lumberton Paddle Festival," stated Deputy Mayor Conway.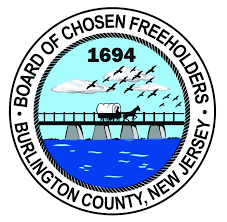 Lumberton, NJ – October 14, 2017 – The Lumberton Township Committee was joined by State and County Officials to mark the start of construction for their new state of the art Emergency Services building, which will be home to the Lumberton Fire Department, Bureau of Fire Protection, Lumberton Emergency Squad and Office of Emergency Management. This new building will offer our first responders a centrally-located, first class facility to conduct their operations and provide them with the tools they need to be Lumberton resident's first line of defense in emergencies. Construction is expected to last roughly one year, with a completion date of September 28, 2018. The general contractor responsible for the completion of this project is the Arthur J. Ogren Construction Management Company out of Vineland, New Jersey.
"Today is an extremely proud day for Lumberton Township and most especially our First Responders, because today we break ground not only on a new home for those who volunteer to protect us every day, but we mark a new beginning for them which is free of the fear that their station might flood out on a rainy day like today," stated Mayor Sean Earlen. "Since our first flood back in 2004 which left several feet of water in our Firehouse on Main Street, Lumberton Township has been working towards this day and now as we mark the first day of construction, we will witness over the next year all of the hard work and planning that was put into making this project a reality," added Mayor Earlen. "I would like to thank everyone that has been involved in this project from the start and most especially I would like to thank my Colleagues on the Township Committee and our township staff for working hard to ensure that this project fit within our Township's means, so that it does not cause an undue tax burden on our residents," stated Mayor Earlen.
For the past two years Lumberton Township has worked with Garrison Architects and CME Associates to design and plan for this new Emergency Services Building. With the assistance of the leadership of both the Lumberton Emergency Squad and Lumberton Fire Department, designs for the new building were finalized and bids were advertised over the summer to hire a general contractor to perform the work of constructing the building. On September 12, 2017, the Township Committee authorized a contract with Arthur J Ogren, Inc. for the construction of the site work and building to be located across the street from the Municipal Building for a total of $5,594,000.
"As the Finance Chair and Emergency Services Liaison, I am extremely proud today to say that this much needed building is not going to have an impact on our resident's taxes, because this year we saw a reduction in our annual debt service payments of roughly $675,000 due to paying off the Municipal Building and with that savings we were able to fund the new annual payments for this building," added Committeeman Mike Mansdoerfer. "Due to our strong fiscal management of the Township, we have been able to keep our spending flat over the last decade and this year, through that fiscal responsibility, we were able to get this project off the ground and provide a reduction in taxes to our residents all at the same time," stated Committeeman Mansdoerfer. "I know I for one can't wait to see the finished building, to know our first responders have the peace of mind to focus on their mission on protecting others instead of worrying about another flood pushing them out of their station," concluded Committeeman Mansdoerfer.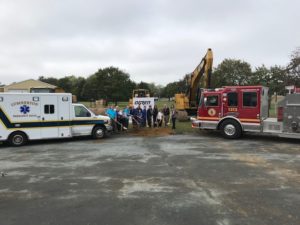 Lumberton, NJ – October 11, 2017 – The Lumberton Township Committee executed a shared service agreement with the Local School District (BOE) at its official meeting last evening, October 10, 2017, for the services of a full time School Resource Officer(SRO). In this agreement, the Township will provide a full time police officer to be assigned to local schools in Lumberton. The cost of this service will be initially covered 100% by Lumberton Township. This contract will run until June 30, 2021.
Mayor Sean Earlen stated, "my colleagues and I on the Township Committee know that you can never put a price tag on safety, and most especially the safety of our children here in Lumberton, which is why we are committed to providing this School Resource Officer, which will be fully funded by the Township" "I would also like to that the Board of Education and their administrative staff for working with the Township to get this initiative off the ground and we look forward to continuing to work with them into the future," added Mayor Earlen. "Every day when I talk to parents just like me about what they want to see their tax dollars go towards, one topic always seems to be at the top of their list which is the safety and security of their children in our schools. We all know that we live in crazy times and as your elected representatives we must do everything in our power to ensure that our children are protected," stated Mayor Earlen.
Our Township Police Department consists of 21 uniformed officers, which provides 24/7, 365 days a year protection for the residents of Lumberton Township. The department currently provides another School Resource Officer through a shared service agreement with the Burlington County Special Services School District located off of Ark Road. In addition to our Patrol Division, it also has detectives and a K-9 Officer to round out the department.
"Through responsible budgeting over the last 5 years and securing much needed grants, we have been able to overcome the financial downturn and rebuilt our Police Department to 21 officers from the a low of 13 officers when I joined the Township Committee," stated Mayor Earlen. "With every officer we add to the force, we are able to expand our Community Policing Initiatives and with this new SRO in our Local Schools, we will not only increase security for our children but will be able to establish a natural bond between them and our Police Department so that they can develop a trust and respect for our men and women in blue," added Mayor Earlen. "Additionally when school is not in session, our Township as a whole will benefit from this School Resource Officer because he will be assigned to one of our patrol shifts, which adds another officer policing our streets," concluded Mayor Earlen.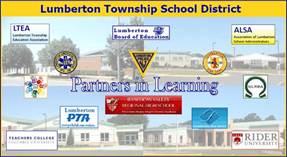 By Danielle DeSisto, BCT Staff Writer
LUMBERTON — The township has filed a formal complaint against the Mount Holly Municipal Utilities Authority, continuing its fight to be involved in the MUA's decisions that impact the town's ratepayers.
The complaint filed with the New Jersey Local Finance Board argues that the MUA failed to "consult and review" with Lumberton officials before approving its 2017 capital budget and programs, and that officials also were not briefed on previous budgets.
The township was not invited to participate in the development of the capital plan, and did not review or approve the proposal, according to the complaint.
The complaint alleges the MUA certified that it had reviewed the documents with Lumberton and other towns it serves in its submission to the New Jersey Department of Community Affairs.
The municipality is requesting a full audit of the authority's budgets and capital plans from 2012 to 2017 and of all payments made by the MUA to Mount Holly Township during that same period, as well as full monitoring of the 2018 budget process.
Township officials have made multiple requests to the MUA for Lumberton to be recognized as a host community with appointment power and representation on the authority's board, and for residents to receive the same discounts as Mount Holly ratepayers. Lumberton entered a sewer service agreement with the MUA in 1986.
The discount enjoyed by Mount Holly residents, paired with rising rates, has divided the MUA and some of the towns it serves, particularly Lumberton. Eastampton, Hainesport, Westampton and parts of Moorestown also have sewer service agreements with the MUA.
Mount Holly residents receive a 33 percent discount on sewer connection and meter fees, and a 25 percent discount on sewer flow rates, compared with the other towns serviced by the MUA, according to Lumberton Mayor Sean Earlen.
"It's very troubling that the Mount Holly MUA has repeatedly approved budgets, rate increases and capital improvement plans without proper notification to Lumberton and other affected communities, thus circumventing public participation," Earlen said. "Equally troubling is that for several years the Mount Holly MUA falsely certified that proper notification was made."
As part of its capital budget documentation, the MUA is asked to confirm whether each municipality or county affected by the actions of the authority had participated in the development of the capital budget and reviewed or approved the plans. The MUA indicated that the towns it serves were involved and approved the 2017 budget, but Lumberton officials said they were never consulted.
The MUA's attorney, Tom Coleman, said in a letter to Lumberton's attorney on May 12 that he could officially confirm that "no special notification was provided to the Township of Lumberton or any other municipality served by the Authority at or before the budget was adopted."
Coleman added that MUA Executive Director Robert Maybury was planning to implement a new policy to ensure that affected towns receive information prior to the adoption of future budgets.
Coleman declined to comment Thursday.
"So basically, they knew they needed to consult with the townships on an annual basis, and they didn't," Lumberton Township Administrator Brandon Umba said. "So how can we be sure that they are going to change this behavior if they knowingly didn't do it in the past and the fact that they refused to contact us before we hired an attorney?"
Maybury said towns served by the MUA receive notification by mail of rate hearings every year.
Lumberton chose to reach out to the Local Finance Board because it is the only body that can force the MUA to abide by regulations and properly audit and monitor the authority. Officials hope the board's review will prevent future conflicts.
The Mount Holly MUA has repeatedly said its township ratepayers are entitled to discounts because the municipality is a host community to the authority's facilities. Representatives have also said Mount Holly has bonded for the construction and multimillion-dollar upgrades of those facilities since the plant was built in 1948.
Burlington County Times Article on Mt. Holly MUA Complaint
Lumberton Township's Complaint to LFB on MUA
Letter from MUA's Mr. Coleman dated May 12, 2017