Events
The Lumberton Township Civic Association has cancelled the September 26, 2020 Fall Festival and Paddle due to the Covid-19 Pandemic.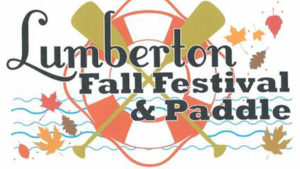 Lumberton Township Police Department's National Night Out Event Scheduled for August 4th, 2020 has been Cancelled due to COVID-19.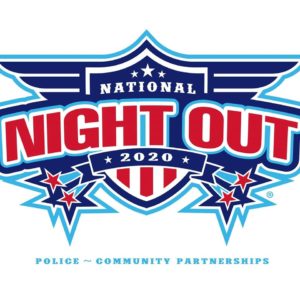 LAND DEVELOPMENT BOARD MEETING CANCELLED FOR JULY 9, 2020.
REDEVELOPMENT HEARING RESCHEDULED TO AUGUST 13, 2020.
Area in Need of Redevelopment Map for Flying W Project
LUMBERTON TOWNSHIP LAND DEVELOPMENT BOARD
NOTICE OF PUBLIC HEARING
PURSUANT TO REDEVELOPMENT LAW
Pursuant to the Local Redevelopment and Housing Law, N.J.S.A. 40A:12A-1 et seq. (the "Redevelopment Law"), municipalities are authorized to determine whether certain parcels of land located therein constitute areas in need of redevelopment. By Resolution 2020-40B dated January 16, 2020, and amended by Resolution 2020-102 dated June 18, 2020, the Township Committee of the Township of Lumberton authorized and directed the Lumberton Township Land Development Board to conduct a preliminary investigation to determine whether certain areas meet the criteria set forth in the Redevelopment Law and should be designated as areas in need of redevelopment (non-condemnation) and/or rehabilitation within the meaning of the law.
In response to this referral, the Lumberton Township Land Development Board directed Taylor Design Group, Inc. to prepare a Preliminary Investigation Report to assist the Board in determining whether the area qualifies as an area of redevelopment or rehabilitation. The Study Area includes: Block 41, Lots 3.01, 6, 7 & 8; Block 43, Lot 1; and Block 46.01, Lots 2.01 & 2.02, which generally includes a portion of the RA-S Zone. The Study Area is comprised of 7 lots totaling approximately 61 acres located at 82 Fostertown Road, south of its intersection with Medford-Mt. Holly Road (CR 541). To the east, is an offshoot of the Rancocas Creek Southern Branch, and to the south, the Study Area is bounded by Medford Township. To the north, the Study Area is bounded by Bridge Road, and to the West, primarily by Fostertown Road. A majority of the Study Area is used as agriculture. However, the southern portion, specifically Block 46.01 Lot 2.01, contain land uses associated with the Flying W Airport. These uses include a portion of the runway, airplane storage, office space, a hotel, and a café. Wetlands exist on the site, and encompass much if not all of Block 41, Lots 7 and 8.
The Planner has produced a map depicting the study area set forth above, and has provided the statement setting forth the basis of the investigation in accord with the Redevelopment Law at N.J.S.A. 40A:12A-6.b(1). The Redevelopment Law requires that the Land Development Board conduct a public hearing prior to making its determinations on whether any of the referred Study Area shall be designated as areas in need of redevelopment and/or rehabilitation. In accord with N.J.S.A. 40A:12A-6.b(3)(c), it is specified that this is a non-condemnation referral, and the municipality will not have redevelopment condemnation authority even if the delineated area or a portion thereof is deemed to meet the redevelopment criteria.
This Public Hearing will be conducted by the Land Development Board on July 9, 2020 at 7:00 p.m. at the Lumberton Township Building, 35 Municipal Drive, Lumberton, New Jersey 08048. Please be advised that unless directed by the Governor, the State, County or Local Office of Emergency Management, Lumberton Township Land Development Board will conduct its July 9, 2020 meeting as scheduled at 7:00 p.m. at the Lumberton Township Municipal Building, 35 Municipal Drive, Lumberton, NJ. Please be further advised that the meeting will be open to the public but limited to a total of thirty people including up to seven Board Members and officials. The remaining twenty-three people that wish to attend, with priority given to Township residents, will be seated on a first-come, first-serve basis. Members of the public wishing to make a public comment in lieu of attendance may do so electronically at cborstad@lumbertontwp.com. Please provide your comments by 4:00 p.m. on July 9, 2020.
Residents may also access the meeting remotely using Zoom Conferencing for both audio and video footage, to join please type, https://zoom.us/j/8159797571 into your internet browser. You may also dial in for audio off your mobile phone by calling 1-929-205-6099 and pressing 8159797571# to join. Members of the public are reminded that they are able to comment during the Public Comment portions of the July 9, 2020, Lumberton Township Land Development Board meeting. Members of the public joining the meeting through Zoom wishing to make public comment must provide their name in the Zoom Chat so that the Zoom Host will know of your interest and can unmute your microphone at the appropriate time. (Those utilizing the Zoom application, please refer to the following link https://zoom.us/ meetings with your web browser to provide a tutorial of the application).
The Redevelopment investigation area report, map, and statement, along with any other supporting documents to be considered by the Board are available in electronic format on the Lumberton Township website by clicking on a link on the Land Development Board page. For those without internet access, the documents will be on-file in the office of the Board Secretary. Please contact Cathy Borstad via email (cborstad@lumbertontwp.com) or telephone (609-267-3217) to make an appointment to view the documents at the Municipal Building.
At the hearing, the Professional Planner will provide testimony and an overview of the Report for the Study Area. Any interested party may appear at the hearing and be heard during open public comment. This hearing may be carried to future dates and the public is notified to keep abreast of the proceedings.
Douglas L. Heinold, Esquire
Lumberton Land Development Board Attorney
(856)222-0100
This coming Wednesday, June 17th is a statewide Census Day of Action. The New Jersey Department of State and Complete Count Commission will again focus on using our Friends and Family Outreach program to ask everyone to Call Those Who Count On You to see how they're doing and to ask them to fill out their all-important Census.
This program, along with all of your hard work and activities has been very effective. At a 63.1% self-response rate (2.2% above the national rate) New Jersey has moved up two spots to #19 in the country; we're currently #2 in the Northeast Region and 6 of our counties are in the top twelve counties in the region!
Your Day of Action can also take the form of other activities. Activities such as interactive online Census education and support meet-ups, information drops at food distribution locations or COVID testing sites, in person mobile kiosks using social distancing guidelines, Census drive-throughs and more. Let us know about them so that we can help to promote them.
For all of this to happen we need your help. Could you please send this information out to your networks and client and constituent lists, and ask them to participate?
We are asking as many folks as possible to participate in our Friends and Family Outreach call program. It's simple to do and you can do it from the comfort of your own home. Everything you need is provided right here to start making calls, including a call script in Spanish: https://nj.gov/state/census-outreach.shtml
Here's how the call program works – You call at least five (5) friends, neighbors or family members to check and see how they are doing. Then also ask if they've had a chance to fill out their Census. If they haven't, we've provided info so that you can tell them why it's so important. Then ask those who said yes to call 5 of their friends and family members – And so on, and so on.
Key message for the Day of Action: The Census affects everybody. It touches every life, every day whether by determining our representation or how much federal funding we get. The Census is a civic duty that we all participate in, regardless of our status, and whose benefits affect us all. It's empowering – So let's use it to say – "I Count"; "We Count" Fill It Out at 2020CENSUS.GOV.
Day of Action Social Media:
When you post use these hashtags #NJCensus2020#StrengthInNumbers
The Lumberton Township Committee and CVS Executives officially
open the new CVS Retail Pharmacy Store & Drive Thru
located at Route 38 and Main Street
in Lumberton Township on February 24, 2020.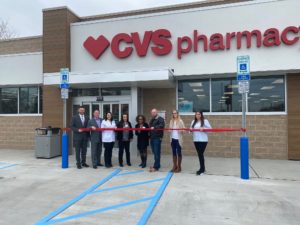 The Lumberton Township Committee and Starbucks Executives officially
open the new Starbucks located at Route 38 and the Mount Holly Bypass
(CR 541) in Lumberton Township on August 27, 2019.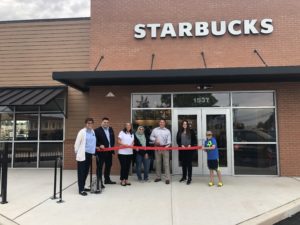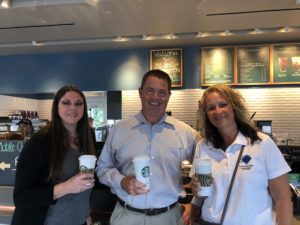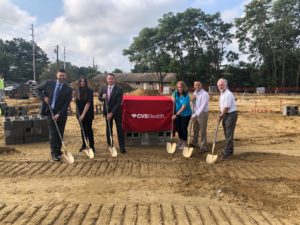 Photo credit from left to right: Jason Hughes, CVS District Leader, Committeewoman Kendra Hatfield, Mayor Sean Earlen, Deputy Mayor Kristin Januseski, Committeeman Jim Dwyer and Al Stein, CVS Real Estate Developer from Feinberg & McBurney.
Press Release – August 16, 2019,
Lumberton, NJ – Yesterday Lumberton Township Committee Members and CVS Executives broke ground on the new CVS Pharmacy retail store to be located on the corner of Route 38 and Main Street (County Route 691). This project has been in development since January of 2017, when the Township Committee moved to condemn the property for redevelopment purposes. The Township ultimately did not have to go through with the condemnation proceedings because they were able to work with CVS Executives and the prior owners of the property to overcome the various obstacles presented which has allowed this project to became a reality.
"We are pleased to have been able to work with CVS to bring this exceptional ratable to Lumberton. It will provide a significant benefit to our residents and serve as an anchor to the continued revitalization of the Route 38 corridor," said Mayor Sean Earlen.
"Lumberton offers CVS a great opportunity to expand our market. The Township's stable tax rate and commitment to its commercial partners guided CVS in its desire to come to seek this location for its next store," explained Al Stein, Real Estate Developer with Feinberg & McBurney of Cherry Hill, New Jersey.
"We appreciate that the Township Committee was able to help bring the former landowner and our client together and work through the developmental hurdles that can be present in abandoned properties such as this one," Stein continued.
This corner lot at the intersection of Route 38 and Main Street, County Route 691 has sat vacant since 2009 following a fire at the former gas station located on the property. The project also includes the adjacent property which formally contained a restaurant. CVS purchased the restaurant property on November 30, 2017 and went under contract with the former Exxon property at that same time until it was formally purchased on January 9, 2019. Before closing on the former gas station property, CVS received its approvals from the Lumberton Township Land Development Board (LDB) to construct its store at the May 16, 2018 LDB meeting. Under the Land Development Board approval, CVS is permitted to construct a 9,656 square foot building, with intended operational hours of 9am to 10pm, Monday through Saturday and 9am to 9pm on Sundays.
Deputy Mayor Kristin Januseski stated, "CVS's decision to locate its next store in Lumberton will transform this intersection and remove the blight that was left by the vacated gas station. We look forward to this store's opening which is expected to be in early December of this year and is expected to employ more than 20 full and part time employees."
During the evening of August 6th before the National Night Out festivities kicked off, the Lumberton Township Committee, along with our local First Responders in the Lumberton Police Department, Fire Department and Emergency Squad, dedicated the September 11, 2001 Memorial @ the Emergency Services Building. Thank you to all the sponsors who made this Memorial possible. Lumberton Township Will Never Forget.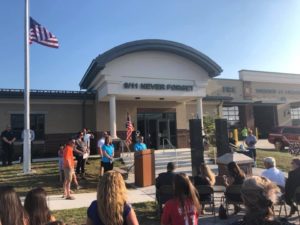 Lumberton Township Opens
New Bryan Freeman Park Tennis Courts
Lumberton, NJ – May 19, 2017 – The Lumberton Township Committee opened its newly refurbished Tennis Court located at Bryan Freeman Park in the Bobby's Run section of the Township, this Friday completing its yearlong project to renovate recreational areas in this part of town. This project consisted of replacing both playgrounds and tennis courts located at Bryan Freeman Park, as well as the playground at Turnbridge Drive.
This overall project is a continuation of the Township Committee's commitment to refurbishing the Public Parks and Playgrounds throughout the Town, with this past year focusing on the Bobby's Run section of town. All of these projects were funded in part by grants from the Burlington County Municipal Park Development Program. Even though this grant program excludes tennis courts, the Township was able to refurbish them by using our municipal funds, which were set aside to refurbish the second playground at Bryan Freeman Park. The second playground was covered by grant savings due to the installation of the township's canoe launch coming in well under budget.
Mayor Sean Earlen stated, "the grand reopening of our tennis courts located at Bryan Freeman Park rounds out the recreational projects we initiated during the 2016 capital budget; my colleagues and I are proud to have these playgrounds as well as the tennis courts now open for our residents to enjoy." "Since taking office as a Member of the Township Committee back in 2012, I have been committed to improving Lumberton's recreational activities and I am proud to say that during that time we have spent well over a million dollars to accomplish that goal, with over $875,000 of those funds coming from grants provided by the Burlington County's Municipal Park Development Program," added Mayor Earlen. "It is no wonder why Lumberton Township has been ranked 17th in the top 25 Townships in South Jersey by South Jersey Magazine; it is because we take pride in our town."
To date, Lumberton Township with the support of the Burlington County Freeholders have constructed a brand new playground, Community Garden and Dog Park at the Village Green, created a Canoe Launch on the Rancocas Creek, added sports fields at our Municipal Building Complex and refurbished the Turnbridge Park and Bryan Freeman Park's Playgrounds and tennis court.
Bryan Freeman Park will be open from dawn to dusk, seven days a week to be enjoyed by Township Residents.